®
Copy
r
ight 2012 by "
ใบไม้เขียว
" All Rights reserved
High Voltage / Sub-Station Testing Equipments and Services
SESCO ELECTRIC CO.,LTD.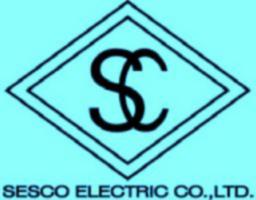 ---
Address: 76/76 Changwattana Rd., Anusaowari, Bangkhen, Bangkok 10220. Tel: 081-9207465 , Fax: +662 9973484
Special
Low Price 2xx,xxx-
Circuit breaker Analyser
Time , motion , speed ,acceleration
coil current measured full function


SCB-2002 Circuit breaker analyser applied for measurement mechanical and electrical electromagnetic characteristics of various types of oil circuit-breaker, less oil circuit-breaker, SF6 circuit-breaker, vacuum circuit-breaker, such as high-voltage switchgear (circuit breakers) to test the mechanical properties. Also apply to electromagnetic Action appliances (such as contactors, relays, etc.) the test of time.
Basic functions
1.Time: Inherent in opening (closing) time,reclose timing, springing time; reading wave map from the time Close-open time
2.Speed: speed at instant of contacts separating(touching) the maximum speed of contacts separating(touching) Average speed in specified period (paragraph itinerary, rotation angle above)
3. motion travel: travel (of contact)
4. coil current record

Technical Indicator
1.Test range : 0.1ms~1S~12S Accuracy: 0.1% reading +2 digits
Graphic Display: 1S, 12 channel input contacts display
2.Speed range : 1mm Sensor (oil switch,SF6) 0.01~20.00m/s
0.1mm Sensor (vacuum switch) 0.001~2.00m/s
1 deg. angle sensor (vacuum switch, SF6) 1 cycle / 1 deg
Accuracy: 1mm sensor 1% reading +1 digit
0.1mm sensor : 2% reading +1 digit
1 deg angle sensor : (1% reading +1 digit)
Graphics: V-t and every point on the curve (V, t) values
3.Test range : 1mm sensor 0~999mm
0.1mm sensor 0.1~40mm
1deg. angle sensor 0~360 deg
Accuracy: 1% reading +1 word
Graphic Display: St Curve and every value of 0.1mm or 1mm or 1 deg displacement
4.The test of current characteristics
Test range: 40mA~10A,Resolution: 40mA, Accuracy: 1% reading +40 am
Graphical display: It curve and every point on the curve (I, t) the parameter values
5.Trigger Mode: coil voltage, current, sensors, fracture of any synchronization signal to trigger
DC power
6.Output voltage: 30~250VContinuously adjustable
7.Output current: 15 A
9. Input power : AC220V 10%, 50Hz
10.Net Weight: 6kg
11.Dimension: 360 H 160 D 320W (mm)
Circuit breaker test
We appreciate your requirements. For the most efficient service,please contact us
via email.


If you have any questions regarding this web site, please contact
Sales@Sesco.co.th or pemanr@hotmail.com
จำหน่ายอุปกรณ์ไฟฟ้าแรงสูง.. เครื่องมือทดสอบไฟฟ้าแรงสูง...PM และ site test
บริการทดสอบ TYPE TEST by KERI LAB.
สินค้า