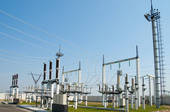 Address: 76/76 Changwattana Rd., Anusaowari, Bangkhen, Bangkok 10220. Tel: +662 5213027 Fax: +662 5213028
®
Copy
r
ight 2012 by "
ใบไม้เขียว
" All Rights reserved
High Voltage / Sub-Station Testing Equipments and Services
SESCO ELECTRIC CO.,LTD.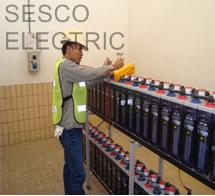 ---
300 KV 1.2/50 uS Lightning Impulse Voltage test completed set


The generator is sutable for 24- 36KV voltage level standard full-wave lightning impulse voltage test of large capacity power transformers, transformers, reactors, arrester, switch, casing, insulator and other test materials.
The generator used for the indoor environment, the environment temperature -10 c ~ +40 c, relative humidity less than 90%, not more than 1000 meters above sea level, insulation surface should be dry, dry after the generator can be used normally.

Technical parameter

1. Rated voltage 300KV
2. Voltage class rating: 100KV
3. Rated energy 12.KJ
4. Total Impulse capacitance: 0.26 uF
5. Single pulse capacitor 1.56.uF/50KV x 2, 3 sets)
6. Load capacitance 500 ~ 30000PF
7. Measured output impulse voltage waveform
1). 1.2/50us full-wave lightning impulse voltage, voltage efficiency >85%
2) impulse voltage waveform parameters and their deviations are conformed with the IEC standards.
3). Working continuous time: continous running if charging and discharging 1 time every 90 seconds over 2/3 rated voltage; continous running if charging and discharging 1 time every 45 seconds under 2/3 rated voltage.
Price 1,2xx,xxx-
Lightning impulse voltage test
We appreciate your requirements. For the most efficient service,please contact us
via email.


If you have any questions regarding this web site, please contact
Sales@Sesco.co.th or pemanr@hotmail.com
จำหน่ายอุปกรณ์ไฟฟ้าแรงสูง.. เครื่องมือทดสอบไฟฟ้าแรงสูง...PM และ site test
บริการทดสอบ TYPE TEST by KERI LAB.
สินค้า