Address: 76/76 Changwattana Rd., Anusaowari, Bangkhen, Bangkok 10220. Tel: +662 5213027 Fax: +662 5213028
®
Copy
r
ight 2012 by "
ใบไม้เขียว
" All Rights reserved
High Voltage / Sub-Station Testing Equipments and Services
SESCO ELECTRIC CO.,LTD.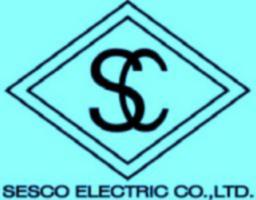 ---
GDB-II is a new generation of transformer turns ratio tester.The testing process is quick and fully-automatic.Another important function of GDB-II is automatically measuring the connection group of transformer.Balancing the bridge,Taking the readings on the LCD screen,then printing the results by built-in printer.
Features
1. Fully automatic testing, no manual balancing .
2. Test single phase and three phase transformers .

Transformer turn ratio test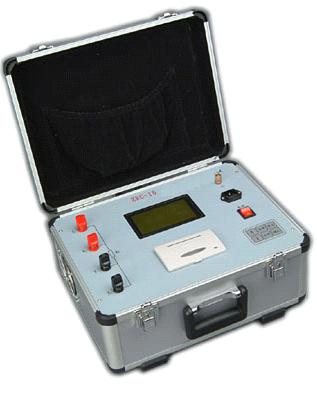 Transformer DC winding resistance test
DC resistance Tester of transformer winding is necessary in the transformer testing, overhaul and change the tap, the essential pilot projects. Under normal circumstances, the traditional method (bridge method and the voltage drop method) to measure the transformer windings and high power inductor DC resistance of the device is a time consuming task. In order to change this situation,reducing measurement time and reducing the workload of testers, the company has developed a rapid test device DC resistance ( hereinafter referred to as direct resistance meter.) It uses new power technology, with stable performance, measuring the rapid, compact, easy to use, high accuracy, reproducibility is good. Is the measurement of transformer winding DC resistance and
high power
inductor devices ideal equipment.
YJJ-series model is developed conform to according to the IEC 156, ASTM D877, 1816 standard .LCD screen can display test procedure and test result. All the human interaction operations complete by the rotating mouse .It is very easy for customers to measure the breakdown voltage of all kinds of oil YJJ-501. You can print the test result by the micro printer internal the tester. Of course, you can upload the test data to PC from RS232 for data analyzing. The special circuit design makes the tester has a good performance at stability and anti-noise.
Transformer OIL Breakdown voltage tester series , 60-100 kV
Transformer test
We appreciate your requirements. For the most efficient service,please contact us
via email.


If you have any questions regarding this web site, please contact
Sales@Sesco.co.th or pemanr@hotmail.com
สินค้า
จำหน่ายอุปกรณ์ไฟฟ้าแรงสูง.. เครื่องมือทดสอบไฟฟ้าแรงสูง...PM และ site test
บริการทดสอบ TYPE TEST by KERI LAB.
สินค้า